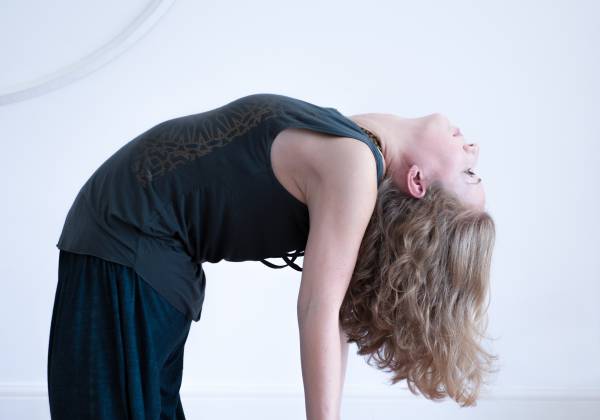 Kate Lovell was born in Boston, but has always felt a strong pull towards Europe. She studied French and Italian at University before moving to London and becoming a certified yoga teacher & health coach.
Kate's yoga practice helped her through cultural transitions, stressful exams, desk work and back problems, which is why she's so passionate about sharing the benefits of yoga with others. She has had extensive training with gifted and inspiring teachers from a variety of movement and therapy backgrounds in order to teach yoga as a means of healing the body, calming the mind, and connecting you to a deeper sense of being in this world.
Kate specializes in Vinyasa Flow, Yoga for Beginners, Women's Yoga, Meditation, and Health Coaching.Her teaching style is playful and friendly, incorporating dynamic Vinyasa Flow sequences with more restorative postures to help you feel both challenged and balanced by the end of class. She imparts words of wisdom from her study of yoga philosophy and eastern psychology to encourage you to weave the teachings of yoga into everyday life.